Moving Resources and Moving Tips for Planning Your Move
Moving Box Delivery hopes that these moving tips and moving resource links are helpful in making your moving experience a great one. From researching the "Best Place" for your family to move to, to actually moving in, these moving tips provide great sources to help your families move be smooth and effective. We hope that our certified moving boxes and moving supplies inside of our moving kits, help make your move a success!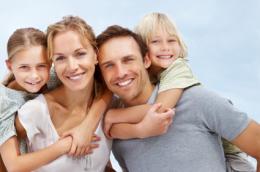 Moving Resources During Your Transition Period
When moving to a new home and/or planning on moving to a new home, it often requires between 10-20 solid moving resources and a lot of research. For example, researching the schools, crime statistics, cost of living, demographics, earning tables, weather, finding a rental, renting out your home, buying or renting a new home, finding a roommate, finding an apartment/home, and finding a new job....the work doesn't seem to end.
The following moving resources are a series of helpful moving tips and moving resources that will hopefully help make moving easier.
---
---
How to Recycle Various Items in Your Home
One of the most helpful moving resources to have is information about how to sell, donate or recycle belongings both in your old home and in your new home.
People accumulate so many things. Many of these items are not items that will be useful at your new home. Therefore, before moving it is a very good idea to go through your belongings and sort through what you want to keep, what you want to donate, what you want to recycle and what is just pure trash. Many items that you may be tempted to throw out can actually be recycled to help our environment. Items such as the moving boxes you use after you move!
Find the Local Recycling Centers By Your New Home:
---
How to Sell/or Donate Your Belongings Before Moving
Do you know how to sell items from your home before you move? Many people find that garage sales are not always very lucrative and can be very time-consuming. This is not the only option. There are many ways that you can sell your belongings before you move in a quick and efficient fashion. Use these helpful moving resources to get rid of items that you don't want to move.
Sell on Craigs List
http://www.craigslist.com
Sell at Consignment Shops (Enter the word Consignment shops and your city)
http://www.yellowpages.com
Donate to Charities
Contact: Goodwill (800-664-6577) or the Salvation Army (800-SAL-ARMY) for donating items.
---
How to Find a Quality Mover
Finding a good moving company is an important decision. Many people don't know where to start, or how they should look for a moving company. We suggest always starting in the BBB. This is a great moving resource to make sure that the moving company has a good rating, a long history and is licensed, insured and bonded.
Find a Mover-American Moving Association
http://www.moving.org
Research Moving Companies- Better Business Bureau
http://lookup.bbb.org/
Find Truck Rentals -Yellowpages.com
(TYPE IN MOVERS and YOUR CITY)
http://www.yellowpages.com
---
Should You Buy Moving Insurance or Not?
Many people don't know what moving insurance is, nor understand when and/or why they should purchase it. Moving companies are not legally able to sell moving insurance, which is full replacement insurance. If you are interested in this type of coverage, make sure your moving company is pre-approved with the moving insurance company. (This is also a good sign if they are that they don't have a long history of claims.)
Then contact the moving insurance company and purchase this well before your move. There are many rules and regulations about when the moving insurance needs to be purchased. Make sure to research this before you schedule your move. As a priority of moving resources, these are important to know about.
Moving Insurance.com
http://www.movinginsurance.com
---
Need to Find Licensed Contractors To Do Remodeling of Your New Home
Are you remodeling your home? Do you have a few items that you need to fix to move into your new home? One really good moving resource for finding local contractors is Angie's list.
Angie's List
http://www.angieslist.com
---
Change of Address Resources
Make sure to change all of your addresses before you move. There are a few addresses that many people forget to change when moving such as their student loans and the IRS. We have included these links as helpful moving resources.
Whitefence - One Stop Shop Service that Changes all Your Bills and Address
www.whitefence.com
Need To Ship a Car
Do you need to ship a car before you move? Are you driving one car and need the other one to be shipped? Do you need to store one car before the other is shipped? Perhaps you have some fine art that needs to be shipped. Make sure you consult professionals who specialize in these areas. We hope these moving resources are helpful.
Shipping a Car
http://www.autoshipping.com/resources.php
---
Moving to a New Home-Pet Resources
If you have a dog or a cat, or any animal, well you have a baby that you are moving. You may need to find pet services in your new city, or be interested in adopting a pet when you move to your new home.
Adopt an animal at your new home
http://www.pets911.com/index.php
Buy Healthy Products For Your Pet
---
Moving with Kids Resources
If you are moving with kids, we know that it can be challenging. There are so many moving resources that you need. We have put together a few nationwide moving resources that are helpful for people who have kids.
Web Site for Moms Who Are Moving and Need Advice from Other Moms
http://www.mamasource.com/join/welcome
---
Social Resources Moving to a New Place
Interested in meeting new people in the place you are moving to? Meetup is a wonderful moving resource that helps bring people together that have similar interests. From books clubs, interest clubs. and more, anything you are interested in you can meet others who have the same interest.
Find local clubs and meetups for singles, professionals, moms, hobbyists and more.
www.meetup.com
---