Moving To New York? Order New York Moving Supplies Online Today!
FREE and FAST Delivery of  Cheap New York Moving Boxes!



Many people who are moving in the Big Apple do not have a car and want an easy way to order New York moving boxes. Also, many residents who live in the Upstate New York may not want to sit in traffic just to haul heavy cartons back home. 
The great news anyone can order cartons in New York and you do not even have to be home to sign for them. We offer  FREE delivery of New York moving boxes in any of the five boroughs of Manhattan, and in all of Upstate New York including; New York City, Queens, Brooklyn, Bronx, Staten Island,  Albany, Astoria, Ithaca, Rego Park, White Plains, Rochester, Syracuse, and Yonkers.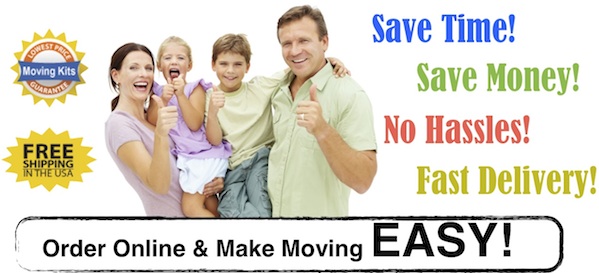 Reviews About Ordering Cheap New York Moving Boxes Online:
"This service is FANTASTIC! I really can't say it better than that. I ordered my boxes when I was moving to the Upper East Side and would use this service again and again! "
Mark Debolt
NY, New York
---
"Ordering my New York moving boxes online saved me time. Time is money. It is ideal for busy professionals moving in New York."
Marcus Jones- Finance

Manhattan
---
Moving Supplies That Are On Sale With Free New York Delivery!
Order Cheap New York Moving Boxes The Easy Way! 



Proudly Serving The Entire State of New York
Our New York moving boxes are shipped out to the entire state with fast and FREE including Brooklyn, Staten Island, Manhattan, (NYC) The Bronx, Queens, and all of Upstate New York including Buffalo. We also ship to nearby areas such as New Jersey with 1-3 day delivery.

 
 

Call Our Customer Support Team Located In Brooklyn NY For Any Questions You Might Have.

If you need any advice as to how many supplies you need, please call our customer support team M-F from 8-5 EST. We are here to help you any way we can. 

Live In A Brownstown, Apartment, or Condo in New York?
If you need New York moving boxes, most buildings allow UPS to leave the package with your bellman. Please note that you do not have to sign for your delivery. 

1-3 Day FREE New York Moving Boxes Delivery Anywhere in The Big Apple! 
Need rapid transit of moving boxes? New York residents enjoy the luxury of having 1 day delivery times as long as the order comes in before 4 pm EST. 
 
---
Helpful New York Moving Resources: 
1. If you need to sell your belongings before your move, a quick and easy way is to post your items for sale on New York Craigs List. 
As a tip, if you need moving boxes in New York to store your things in to give away, you can use your boxes as a staging ground to help you organize. 
Simply have 4-5 boxes that you organize what you want to keep, donate or give away. You don't have to give the actual cartons away, but they are wonderful to keep you sort through the contents of your home. 
2. Before you pack, donate the belongings you no longer need to wonderful New York charities. There is a FREE moving pickup service. For more information go to New York moving Donation Town
3. Need to find a good moving company in New York? 
Finding a good moving company in New York is important to ensure your belongings arrive safe and sound. Check out the New York BBB to make sure that your mover has A+ ratings. This helps you know that they don't have a lot of unsettled claims and that the company has been in business for at least 7 years. 
An A rating they have to have been in business for at least 5 years. 
You can also find a mover in New York by region through the New York State Movers and Warehousemen's Association. 
Phone: 518 477-5389
---
Wishing You a Great Move in NY!