Moving to Huntington Beach Ca? Order Huntington Beach Moving Supplies Today!
 Need Huntington Beach moving boxes and supplies for an upcoming move? Living in the "Surf City USA"  is relaxing and wonderful, so why not make moving that way too! Enjoy the carefree nature of having your Huntington Beach moving boxes and supplies shipped FREE of charge to you!   What could be easier! Ordering moving supplies in Huntingdon Beach California online makes packing simple.
Fast and free shipping is included with all moving boxes in Huntington Beach; with same day shipping if ordered M-F before 3  EST.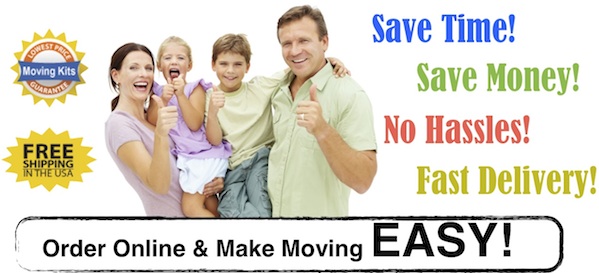 ---
Tips For How To Use Your Moving Boxes  in Huntington Beach 
Enjoy being able to make your entire moving experience more relaxing than it ever has been in the past. Hours of time can be preserved and your financial obligation can be greatly lessened if you invest in strong moving boxes. Huntington Beach residents are known for having lots of toys and goodies, so make sure they are not damaged while moving. 
When packing, it is important to know a few things to have a successful completion of your move. First of all, be sure to order the right amount of supplies. Although homes in Huntington Beach can be smaller in square footage than in many other parts of the country, most people get very proficient at storing items in drawers, dressers, garages and storage attics. All of these items can add up a great deal that needs to be packed.
It is true that even though one person who lives in Denver might have a 5000 square foot house and a person in Huntington Beach may only have a 2500 square foot house, often they need the same amount of boxes. The biggest difference in these homes is the furniture, not the cardboard boxes. 
Check out our moving kits as they are a very helpful guide as to how many supplies you need based on the number of bedrooms, versus the square footage. 
Secondly, when packing your home, make sure that fill the cartons to the top. Boxes are much more heavy-duty when you follow this practice than if you don't. 
Lastly, packing paper is one of the easiest most effective tools that can be used to wrap the items that you place inside of each container. The thicker paper buffers your belongings from rubbing against each other or scraping. 
---
Huntington Beach Moving Boxes Shipping Information



Fast and free delivery of moving boxes in Huntington Beach and delivered anywhere in Orange County or Southern California such as Los Angeles, Long Beach, San Francisco, or San Diego.  
All orders must be placed BEFORE 3 EST.
---
Moving Box Delivery Delivers Moving Boxes and Moving Supplies to Huntington Beach, California and Surrounding Areas of Orange County Including:
Catalina, Costa Mesa, Fountain Valley, Newport Beach, Seal Beach, and Westminster,